Bait
Author: Jade West
Published: August 14th, 2017
Publisher: Self Publish
Ratings: 4/5
Goodreads synopsis:
A stranger online. Dark hair and even darker eyes that knew my dirty desires before I did.
A fantasy that should never be spoken. But he pulled the confession from me.
And now he's coming for me.
Rough. Dirty. Dangerous.
It's supposed to be one night to get me off and make me forget.
He'll make me his and I'll pretend I don't want him to.
I'll run and he'll chase.
Because I asked him for this.
I begged him for this.

Tonight, in the darkness, he's the hunter.
And I'm the bait.
My thoughts
I will start by stating that this is erotica and if you don't like this type of books I suggest you exit now since I don't want you to feel offended or maybe faint with what I have to say about this dirty book, so, bye.
I decided to pick this book up for one of the #smutathon challenges, and this is the third book I read by Jade West and I still feel kind of uncomfortable and get red in the face every time I pick up one of her books, you will think I would've stopped at book one but the truth is I find myself really involved in her dark, twisted fucked up stories.  And the thing is I LOVE THEM! Does that makes me a kinky bitch? Maybe, maybe NOT but I don't care I will continue to read all of her books until I find a boyfriend and create my own fucked up fantasy stories LOL LOL JK JK I'm an innocent catholic girl and I don't do crazy. LOL
As I mentioned before this is my third book from this author the first book I read was Call Me Daddy (review to come soon). When I read the synopsis I thought ok this will be another hot super steamy read, a girl looking for someone to fulfill a fantasy for one night but let me tell you that was more than that, and I will have to say I almost dnf'd this book but I didn't I actually ended up liking it a lot but I will have to mentioned here this character's fantasy was all about being chase and to me it was more like Rape Fantasy and I wish there was a warning before hand. But as you can see that didn't stopped me from finishing the book but realizing that it was about that type of fantasy was a bit shocking.
In the story we meet Abigail aka Bait, she's smart and sweet and sadly broken, Phoenix aka Leo the monster but really a softy with a sad past relationship.  Abigail has moved to a new city looking for a new life but she feel she needs and wants to fulfill her fantasy in order to feel alive again so she posts an online profile looking for her monster, here comes Phoenix that knows exactly what Bait is looking for and feel he is the right kind of monster she needs. They decide to meet up for one night only, but this night they realize are a perfect fit for each other.  And the games begin.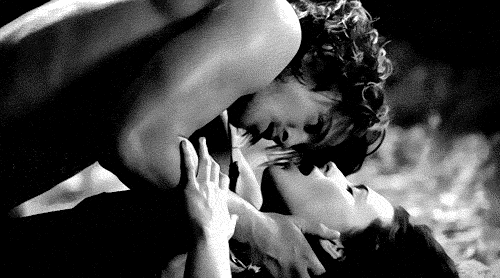 There is more to the story other than the really hot steamy sex scenes, both characters have a painful past, and Phoenix aka Leo is also dealing with a dangerous situation that he's trying to deal with and one that can bring harm to both him and Abigail.
Overall, I'll say this was a good steamy story and if you are looking for something dark and out of comfort zone, you may want to give this one a try.